Future of Sport (Viva Technology x Global Sports Week Paris): event in Paris (FRA) 14-17/06/2023
Viva Technology, Europe's largest event dedicated to start-ups and technology, and Global Sports Week, an international forum dedicated to sport, are joining forces to create "Future of Sport", an event dedicated to the "positive transformation of sport" in Hall 2 at the Paris Expo Porte de Versailles from 14 to 17/06/2023.

"This new space will showcase the biggest brands, organizations, companies and startups leading Sport Tech and positive impact innovation. The sport industry is valued at more than $800bn worldwide, and is being flooded by investors who have spotted massive opportunities in key areas: performance, wellbeing, in-venue technologies, sustainability, fan experience, esports and more," said VivaTech and Global Sports Week.
---
For a link to the Future of Sport ticket office, click here 
"Just months away from the Rugby World Cup and the Paris 2024 Olympic and Paralympic Games, join Future of Sport to discover the hottest innovations, generate leads and shape the Future of Sport!
The new space is a perfect extension of the VivaTech main hall, connecting our tech ecosystem to the sporting world. This year, VivaTech welcomes Global Sports Week to connect sport industry leaders shaping a purpose-driven, sustainable and inclusive future for sport while leading a topnotch conference programme on the stage of Hall 2."

Viva Technology & Global Sports Week
Future of Sport: three B2B

"Business to business", refers to all marketing and business activities between professionals.

days in English (from 14 to 16/06/2023) & one open to the public in French (17/06/2023)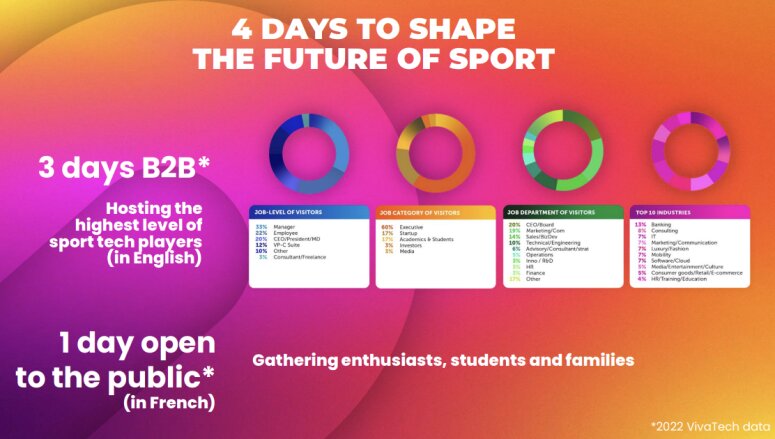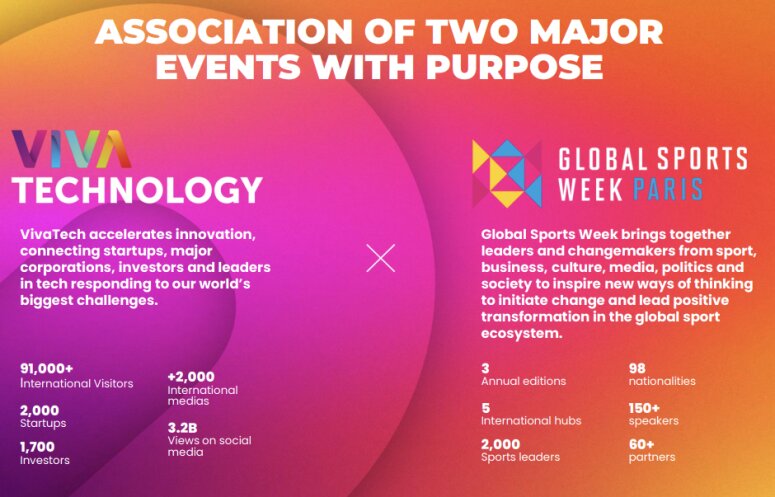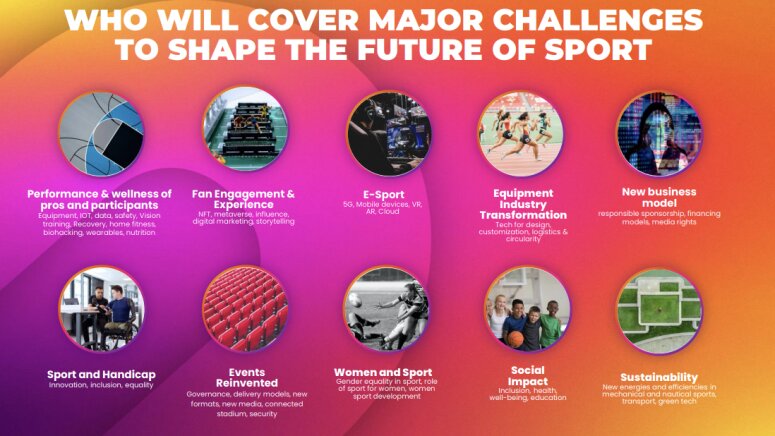 Future of Sport: News Tank Football stand in the media area
• The News Tank Sport/News Tank Football team will be present during the 3 B2B days during Future of Sport (from 14 to 16/06/2023).

• Find us on our stand located in Hall 2's media area.

• Contact: Aurélien Sadrin, associate director, aurelien.sadrin@newstank.com/+33 6 50 57 78 23
Future of sport: the first speakers announced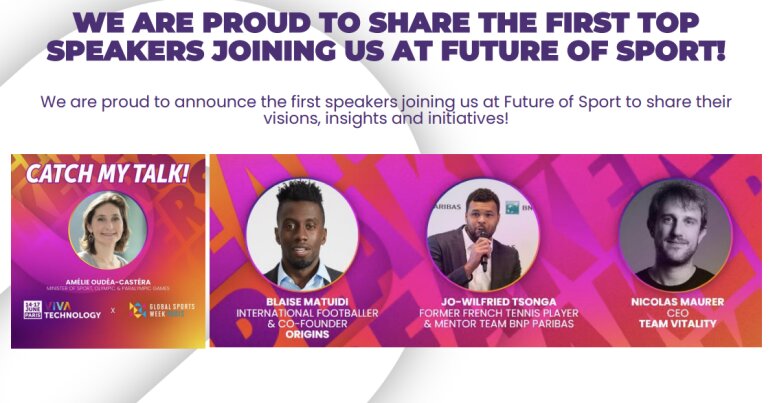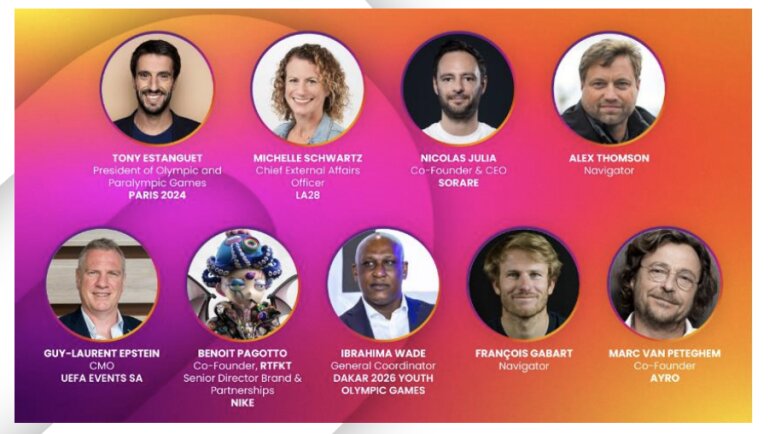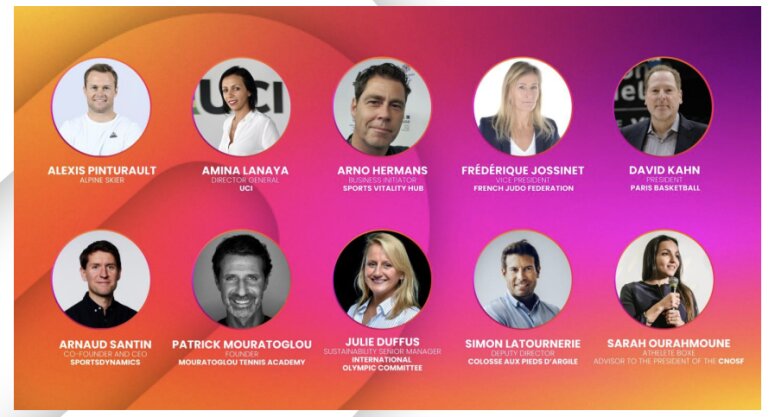 Future of Sport
Activity: event dedicated to the positive transformation of sport

Co-organisers: Viva Technology & Global Sports Week Paris

Venue: Paris Expo Porte de Versailles (FRA)

Dates: from 14 to 17/06/2023


Directors (Global Sports Week Paris):
- President & co-founder: Lucien Boyer
- Vice-president & co-founder: Laurent Damiani
- CEO: Cédric Girard
- Executive Director: Marie Jaillant

---
Category: Events & Venues

---
Visit in the directory
---
# 14875, created on 31/05/23 at 11:26 - Updated on 31/05/23 at 15:40