Future of Sport: "Pinpointing the major challenges involved in transforming sport" (M. Jaillant)
"Future of Sport is fully in line with what we were already doing. In keeping with our motto 'Shake, Shape, Share the future of sport

Activity: event dedicated to the positive transformation of sportCo-organisers: Viva Technology & Global Sports Week ParisVenue: Paris Expo Porte de Versailles (FRA)Dates: from 14 to… ', we are always keen to reinvent, innovate, inspire and pinpoint the major challenges involved in transforming sport by giving a voice to the right players. The association with VivaTech will stimulate our ecosystem and amplify what we have been offering in previous years," said Marie Jaillant

Executive Director @ Global Sports Week
, executive director of Global Sports Week

Sector: professional event bringing together sports industry professionals Locations: - First edition: from 05 to 07/02/2020 at the Carousel du Louvre (Paris, FRA) - Second edition: from 01 to… , to News Tank Football on 01/06/2023.

Viva Technology, Europe's largest event dedicated to start-ups and technology, and Global Sports Week, an international forum dedicated to sport, are joining forces to create "Future of Sport", an event dedicated to the "positive transformation of sport" in Hall 2 at the Paris Expo Porte de Versailles (Paris, FRA) from 14 to 17/06/2023.

"We want our two worlds to come together, because we are convinced that the world of sport needs to come face to face with other ecosystems so that it does not remain static, so that it can continue its transformation and learn from what is happening elsewhere. Organising Future of Sport at VivaTech is the best way to get ideas circulating, to inspire and to create synergies and business opportunities between stakeholders," said Marie Jaillant.

"Beyond this partnership, we are bringing our own ecosystem, and Global Sports Week is responsible for the entire editorial programme of Future of Sport, in line with what we have offered at the three previous editions," continued Global Sports Week's executive director, who answered questions from News Tank Football.
---
For a link to the Future of Sport ticket office, click here 

"Innovation has been part of Global Sports Week's DNA since the very first edition" (M. Jaillant)
Why have you chosen to focus this event on the theme of innovation?
Innovation has been part of Global Sports Week's DNA since the very first edition. Our initial premise was "Shape, Shake & Share the future of sports" and Global Sports Week was created as a forum to catalyse all the ideas of social, societal, environmental, economic and technological innovation that feed the sports sector. During the first editions, we hosted start-ups, the Tremplin Invest Finals, the FFF

Fédération Française de Football (French Football Federation) Innovation Awards in 2020, etc.
What's more, sport itself is a playground for innovation, not only in terms of technology but also in terms of the tools used and the competition formats. Finally, as part of our rapprochement with VivaTech, an event dedicated to technological innovation, it made sense to further anchor this link with this theme.
How did the link-up with VivaTech come about?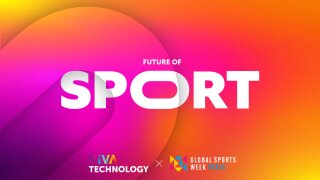 At the end of 2022, we were just a few months away from the Rugby World Cup 2023 and less than two years away from the Paris 2024 Games

Paris 2024 Olympic and Paralympic Games Organising Committee. and, like many players, VivaTech wanted to position itself around the theme of sport. The meeting between our two worlds, which share many similarities and common values, was therefore quite obvious.
The world of start-ups and tech makes a lot of use of the collective unconscious of sport and its terminology. When VivaTech wanted to integrate sport, it made sense for us to do it together, so that our international ecosystem could feed the ecosystem of technology, business and innovation that is present at VivaTech.
What will be the main differences between Future of Sport and previous editions of GSW?
A new dimension in terms of visitor numbers and media coverage

 »
We're entering a new dimension in terms of visitor numbers, media coverage, investor presence and even duration: Global Sports Week used to last two and a half days, whereas VivaTech is a four-day event.
It's a new setting, but Global Sports Week has always reinvented itself: the three previous editions were held in different venues. We continue to evolve from one year to the next. This year, the technological focus will be a little more advanced than at previous editions, thanks to our association with VivaTech.
Why did you decide to change the name of the event?
We're not organising Global Sports Week on our own: we're fully associated with VivaTech. Future of Sport is not a separate event, but an extension of VivaTech in an additional hall.
The name symbolises the meeting point between our two worlds: visitors to VivaTech come to find out about the future of AI, VR, food and so on. For our part, our signature was "Making the future of sports". This was a natural fit for us.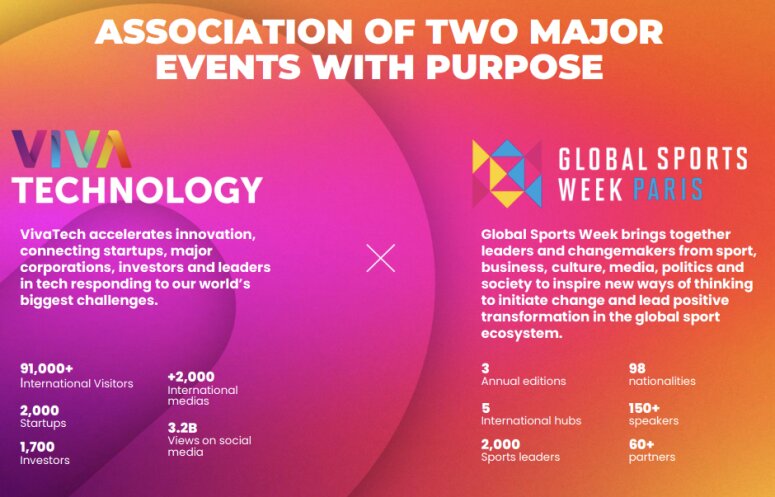 Is the partnership with VivaTech likely to be renewed?
A dynamic that will continue right up to Paris 2024

 »
As this is a first for us, we are currently focusing on providing the best possible experience for participants, speakers and our partners. Nevertheless, the eyes of the sporting ecosystem, business, industry and society in general are focused on the major sporting events that will be taking place in France over the coming months. So we're part of a dynamic that will continue right up to the Games. It's too early to say what this collaboration will look like next year, but it's a long-term one.
What topics will be covered?
Nine transversal themes will be addressed over four days

 »
We're following in the footsteps of previous editions: our programme deals with the major issues involved in transforming the sports ecosystem. Nine transversal themes will be addressed over the four days of the event, including:
the contribution of technology to the performance and well-being of athletes and sportspeople;
fan engagement and the value proposition offered by those involved in sport using technological innovations to provide an enhanced experience;
esports and virtual sport;
social impact and inclusion through sport, including a section devoted to the place of women within the ecosystem and a focus on the Women's World Cup 2023 9th edition of the FIFA Women's football World Cup, awarded on 25/06/2020 to Australia and New Zealand to be held from 20/07 to 20/08/2023 ;
accessibility and inclusion of people with disabilities through and for sport;
social inclusion topics;
responsible growth in sport, with topics related to environmental impact and sustainable development;
the transformation of major international sporting events, which need to reinvent themselves to meet the expectations of new generations;
responsible sponsorship and the way in which brands can become fully associated with the organisations with which they are involved.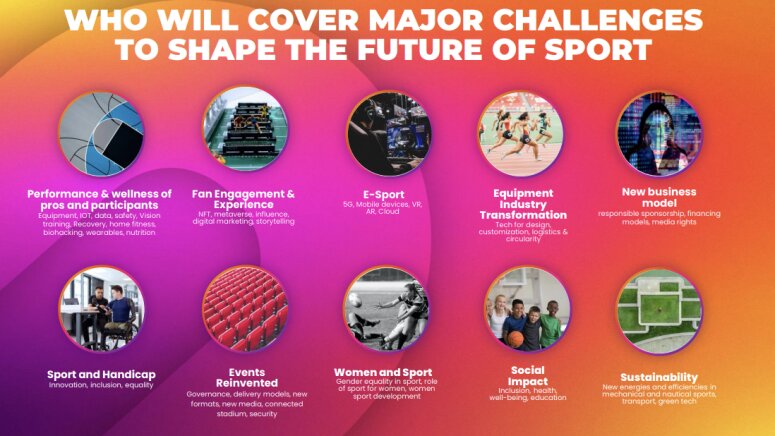 In what formats?
A "sports park" will give visitors the chance to try out innovations

 »
We will have two stages. The central stage, called the Stadium, will host a variety of formats: panels, keynotes from presidents and directors of international federations, interviews and sometimes cross-interviews. On our second stage, which will be dedicated to our partners, we will be offering case studies, start-up pitches and presentations of studies.
The Future of Sport hall will also feature a number of start-ups and innovations (hydro foils, drone cars). A "sports park", featuring a number of VR experiences, will give visitors the chance to try out some of these innovations and see how technology can help sport to develop, particularly in terms of performance.
Can you name a few speakers?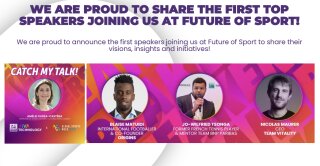 We will be welcoming representatives of major international sporting bodies, with several speakers from the International Olympic Committee (IOC

International Olympic Committee ), Paris 2024, the NBA

National Basketball Association, the North American professional basketball league , FIFA
Fédération Internationale de Football Association , UEFA

Union of European Football Associations , etc. Athletes will be speaking about their role as investors and entrepreneurs: Blaise Matuidi, François Gabart, Alexis Pinturault and Sarah Ourahmoune.
We'll have sports players at the crossroads such as Patrick Mouratoglou and Nicolas Maurer from Team Vitality, as well as more institutional players such as Amélie Oudéa-Castéra and Nobel Peace Prize winner Muhammad Yunus.
The event will also be attended by senior executives from corporate partners in sport (LVMH, Orange

Sector: telecom Founded: 1988 (as France Telecom) Headquarters: Arcueil (France) Presence: 28 countries CEO: Christel Heydemann Shareholders: French State (13.4%) Bpifrance Participations… , BNP Paribas

Sector: banking group Founded: 1822 (Paribas: 1872, BNP: 1966, BNP Paribas: 1999) Brands: Hello Bank !, BNP Paribas Cardif, BNP Paribas Personal Finance, BNP Paribas Real Estate, Arval… ), as well as tech industry players such as Paul-Emile Saab, CEO of Sport Heroes.
How many people are you expecting to attend this first edition of Future of Sport?
This is a first edition with VivaTech, whereas historically, Global Sports Week has sought to attract a qualitative audience rather than a quantitative one. VivaTech will communicate with the hall in which Future of Sport will be held: the two are completely linked, and all visitors will be able to access both areas. So we're probably looking at similar volumes.
Career
Since february, 2022
Le Parisien
Consultante indépendante - Responsable Communication et Billetterie
Since september, 2019
Sciences Po Aix (IEP Aix)
Chargée d'enseignement vacataire
September, 2021 - september, 2022
March, 2022 - july, 2022
Doors Sport
Consultante indépendante - Mission Directrice générale
September, 2020 - september, 2021
April, 2018 - september, 2020
Wavestone
Consultante Secteur Public
---
# 49300, created on 02/06/23 at 11:49 - Updated on 02/06/23 at 11:57
Future of Sport
Activity: event dedicated to the positive transformation of sport

Co-organisers: Viva Technology & Global Sports Week Paris

Venue: Paris Expo Porte de Versailles (FRA)

Dates: from 14 to 17/06/2023


Directors (Global Sports Week Paris):
- President & co-founder: Lucien Boyer
- Vice-president & co-founder: Laurent Damiani
- CEO: Cédric Girard
- Executive Director: Marie Jaillant

---
Category: Events & Venues

---
Visit in the directory
---
# 14875, created on 31/05/23 at 11:26 - Updated on 31/05/23 at 15:40