Think Sport 2023: female leaders & decision-makers at the Maison du Hand (Créteil, FRA) 03/10/2023
The seventh edition of Think Sport, an annual event organised by News Tank since 2017, will take place at the Maison du Handball (Créteil, Val-de-Marne), headquarters of the French Handball Federation (FFHB) and the LFH (French women's handball first division), as well as the training centre of the national handball teams, on Tuesday 03/10/2023, i.e. in five months to the day on 03/05/2023. Reserve your day by noting this event in your diary!

For the 2023 edition of this event, News Tank intends to make inspiring women, often unknown to the ecosystem, known and profiles with high potential. The audience will therefore be made up of 100% women leaders, decision-makers and entrepreneurs in sport. The topics discussed will go far beyond women's sport, even though it will be in the spotlight.

The day will be built around round tables on major sports topics including: governance, evolution of the media world and post-Paris 2024. Between each of these debates, inspiring women will share their experiences, while experts will decipher the trends that will shape the sport of tomorrow. Brands and organisations will also present their strategies in the form of case studies.

Our goal? That at the end of this event, you will not only have retained concrete elements and ideas to activate, but that you will also remember personalities who can inspire you.
---
News Tank will be awarding two trophies on the day.


The first will reward the career of a woman who has made a difference in the sports ecosystem over the last 20 years.
The second will honour three representatives of the "Next Gen" under the age of 35, who will be the future decision-makers in sport.
If you would like to be associated with this event, sponsor a trophy, a debate or present an outstanding personality, please contact us
Contact
Aurélien Sadrin
Directeur associé en charge du développement
News Tank Football / Sport
06.50.57.78.23
aurelien.sadrin@newstank.com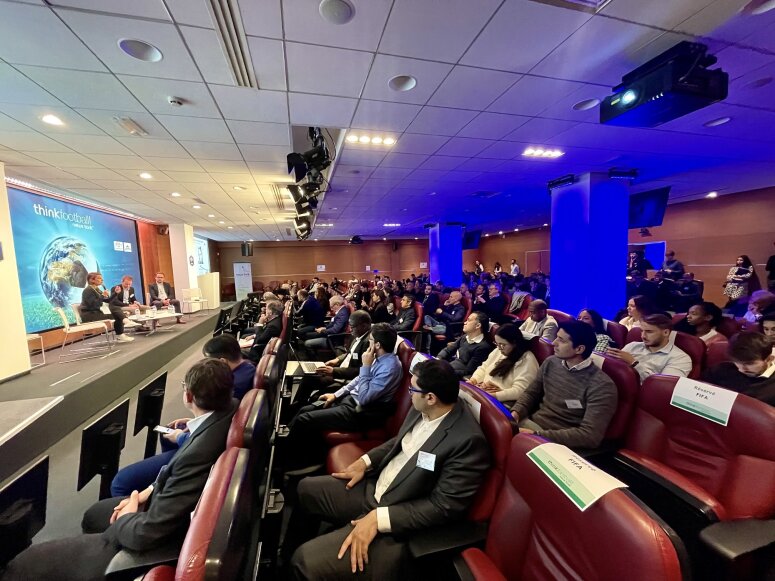 Think Sport 2023
News Tank Football/News Tank Sport
On October 3, 2023
Maison du Handball - 1 rue Daniel Costantini - Créteil (Val-de-Marne)