e-Think Sport 2021: Olympique de Marseille and Twitch present their partnership on 28/01/2021
"With Twitch

Sector: streaming platform specialised in video games Founded: June 2011 Shareholding: Amazon subsidiary since August 2014. Purchased for $970m (approximately €783.2m) CEO: Emmet… , we try to connect with a younger and more digitally active audience. Football and OM have quickly become highly sought and interactive themes on the platform. It makes sense to try to participate with creativity on a platform strongly focused on the interactive live experience," said Hervé Philippe, chief marketing & media director at Olympique de Marseille

Activity: French professional football club Primary partners: • Puma (kit supplier): since 2018-19 until 2028 • CMA CGM (container ship owner): main shirt sponsor, 2023-2025 Premium… (Ligue 1 Uber Eats

Name of the French Ligue 1 championship for the 2020-2022 cycle.

Uber Eats, a home meal delivery application and subsidiary of Uber an independent driver mobile application, has become the title… ), to News Tank Football on 20/01/2021.

Hervé Philippe will speak, along with Farhan Ahmed, strategic partnership director at Twitch, on Thursday 28/01/2021, during the final morning of e-Think Sport 2021 devoted to "media" in an discussion, between 10:30 and 10:55 CET, focusing on the partnership between Amazon

Activity: business specialising in e-commerce, Video-on-Demand (Prime Instant), digital books (Kindle), cinema and television production (Amazon Studio), video game development and editing (Amazon… 's platform and the Ligue 1 club, a reinforced agreement on the creation of new and original content, signed on 30/10/2020.

Olympique de Marseille launched its Twitch channel for the broadcast of two pre-season matches on the video game streaming platform in July 2020. It was the first time that a French club had broadcast a match on the platform.

"Twitch is live interactive entertainment which drives deep and meaningful interactions and creates community around the content. Sports is a key focus area for us, it's part of a content area that has quadrupled its viewership pretty organically over the last few years. Our role is to support that growth and ensure Twitch is the best place for superfans to find the community they love. We have a number of football clubs as partners and we help them understand how to use Twitch to engage their community. Each club has its own channel and is the owner of its content," said Farhan Ahmed.
---
To register for the session click here 
To find the complete e-Think Sport 2021 programme click here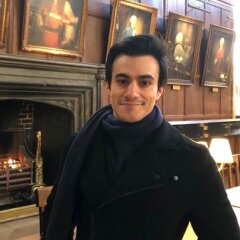 Career
Since november, 2020
Twitch
Strategic Partnerships Director
September, 2018 - november, 2020
Twitch
Strategic Partnerships Manager
September, 2017 - september, 2018
Twitch
Head of poker partnerships
January, 2017 - september, 2017
November, 2013 - december, 2016
PokerStars
Social Media Marketing Manager
April, 2013 - november, 2013
PokerStars
Community Executive
---
# 42632, created on 21/01/21 at 13:35 - Updated on 09/02/21 at 17:49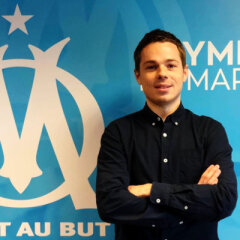 Career
December, 2018 - november, 2019
2012 - 2018
La Lucarne (football film festival)
Co-founder
January, 2016 - december, 2017
TF1
Head of digital sports (MyTF1)
June, 2011 - december, 2015
WAT/eTF1
Marketing & Content Manager
January, 2010 - may, 2011
Eurosport
Marketing Research Analyst (New Media)
January, 2009 - july, 2009
Microsoft
Marketing & Communication assistant (Windows Live / MSN)
July, 2008 - january, 2009
---
# 28096, created on 15/01/18 at 19:17 - Updated on 25/01/21 at 09:00